Now that we have your attention
We'd Love to Meet
Hello, we are Sskein-- a sustainable, luxury knitwear brand based in Seattle founded by Elisa Yip. We'd love to meet you at our New York City previews or virtually. Schedule a time below or contact us info@sskein.co.
Retailer Testimonials
With a 70% sell-through average in 10-weeks, our retailers are finding their customers love Sskein.
The inclusiveness of this line is like no other-- our customer absolutely loves it. And it shows in our sell-through. In our first quarter with Sskein, it quickly became our 3rd highest grossing line and we are just getting started.
Elisa is not only an outstanding designer but is extremely professional and accommodating. After several seasons of carrying Sskein, my clients look forward to seeing the new arrivals.  Most of my clients buy one piece and then come back right away for a second style. I look forward to working with Sskein for many years to come.
Our best selling Alpaca knit jumpsuit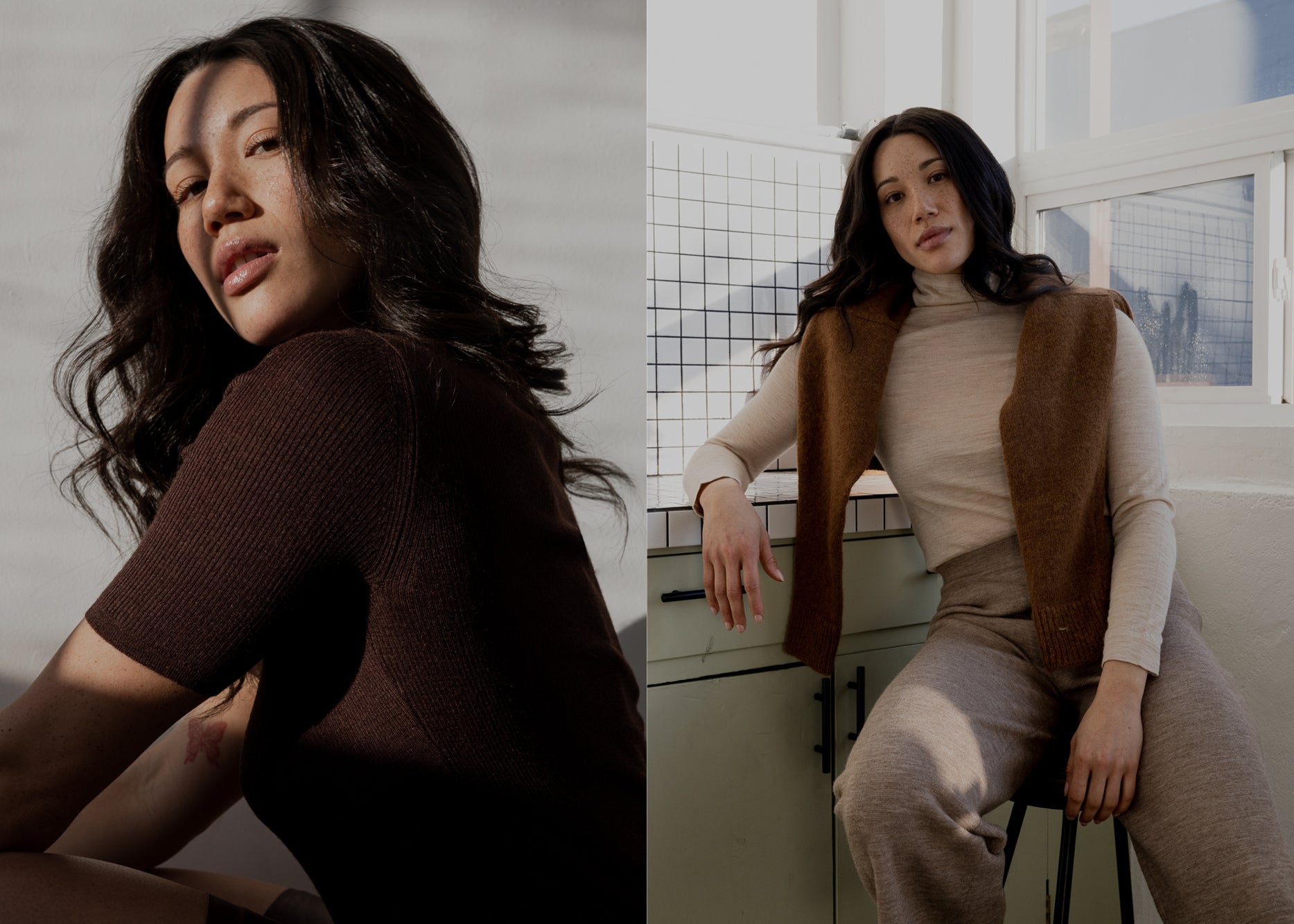 Ultra Fine Alpaca Silk Perfect for layering
Alpaca wrap neck collar sweater